Transform your standard USB C or micro USB Android cables into UNIVERSAL magnetic Chargers!
The game never remains the same and as such, we don't keep giving out the same tech. The new Volta Mag Adapter is a testament to the unending upgrade we would keep making to improve the satisfaction we provide to our customers. 
The sleek charge and sync Adapter houses a standard USB (USB C or Micro USB) on one end, and on the other end, an open magnetic port for any of our magnetic tips. 
No more carrying multiple chargers for your iPad Pro, iPhone, and Airpods... all you need is a Volta Magnetic Adapter for all your Apple USB Devices.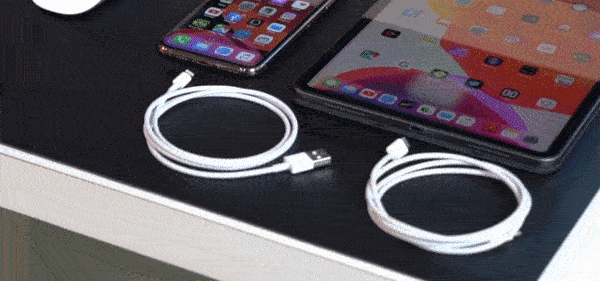 As little as the Volta Mag Adapters look, they support Qualcomm 3.0 and data transfer in smartphones, tablets, digital camera, console pads and a wide range of other compatible devices.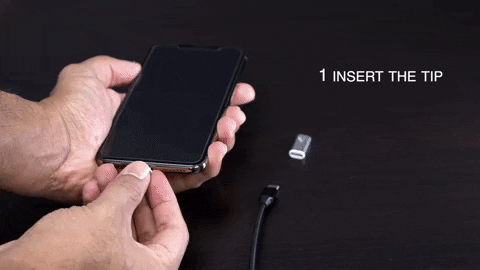 Insert the charging tip into the port of your USB device or Smartphone.
Attach the adapter to your existing USB-C or micro USB Android cable
The VOLTA Magnetic adapter will now magnetically connect when placed near the

 

tip inside

 

your device(s). VOILA!!!

Samsung S6/S7/S7 Edge
Kindle
HTC Devices
Motorola
Nexus
Nokia
LG
Other Micro USB Devices

iPhone X/iPhone 8
iPhone 7/7 Plus
iPhone SE
iPhone 6S/6S Plus
iPhone 5/5S/5C
iPad Pro
iPad Mini
iPod
Other Lightning Devices

Pixel 1/2/3/XL
Huawei Mate Pro
OnePlus
Nexus 6P
Nokia N1 Tablet
LG V30/G5/G6/HTC U11
Samsung S8/S8+/S9/S9+
Huawei Mate 10, 10 Pro, P10/P10 Plus/Mate 9/Mate 9 Pro
Other USB C Devices
Scratch-Free and Durable
The Volta Mag Adapter was built using high-quality aluminum alloy to provide the housing enclosure of the adapter with a scratch-free surface and durability over a long period of daily use.
LED Indicator/Protection and Safety
The Volta Mag Adapter is fitted with a non-intrusive LED indicator that alerts you when power is connected. 
Built with extremely powerful neodymium magnets, the Volta Mag Adapter is ultimately Snagsafe, dust-protected, and lasts longer. You can effortlessly snap onto your device for a quick charge and easily detach with little effort. The adapter has a slot type connector that is compatible with Volta 2.0 Magnetic tips. 
Versatile
You can charge with the adapter irrespective of its orientation. And it supports USB C, Micro USB, and Lightning devices thanks to the Volta 2.0 compatible tips. This means you can charge multiple devices with your existing Micro USB cable and USB C cables.
Pick What You Want
We now have sweeter deals when it comes to our tips. Our customers can choose any tip/adapter of their choice to include in their order.
Trust and Guarantee
Volta would always want the best for her customers and as such, we have a 30 Days Money Back Guarantee for this product. As well, we provide a Lifetime Warranty. Warranty and Guarantee are subject to terms and conditions surrounding them.
Enjoy using the versatile and durable magnetic adapter, support our campaign on Indiegogo to enjoy various bonus and perks.